Wales Week London: Wales Tech Week Private Preview & Networking Lunch
In celebration of Wales Week London, the Welsh Government and Technology Connected are organising a networking lunch reception in the Welsh Government London office for a private preview of Wales Tech Week 2023.
Wales Tech Week 2023 will be a hybrid, international Tech Summit, both in-person and online. More information can be found on the Wales Tech Week website https://www.walestechweek.com/
Chris Meadows, Director CSconnected, is presenting.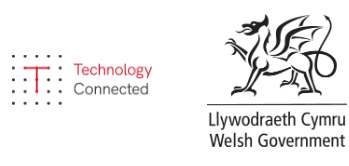 Wednesday 22
February 2023
Wednesday 22
February 2023
Welsh Government London Office, 25 Victoria St, London SW1H 0EX